Our Firm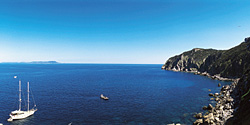 Gandy Financial Group is a full-service financial consulting firm dedicated to helping our clients build wealth and protect their hard-earned assets. Our firm is completely independent, so our loyalty belongs exclusively to our clients -- not to a parent company.
Our independence enables us to establish working relationships with a number of industry-leading brokerage firms and insurance providers whose products we leverage to create customized client portfolios. We recommend only those products and services that can be tailored to suit our clients' individual needs.
Gaye Gandy serves as President of Gandy Financial Group and is an Investment Advisor Representative through Kovack Advisors. Gaye has 28 years experience in the financial services industry and is dedicated to developing lasting relationships with her clients.
One of the benefits of working with Gaye is her ability to provide clear, easily understood explanations of financial products and how each fulfills a particular client need. The personal program that Gaye can provide is a roadmap to bring your life dreams into focus to help secure your financial future. Gaye may be contacted at ggandy@gandyfinancial.com.